Benjamin Simmons,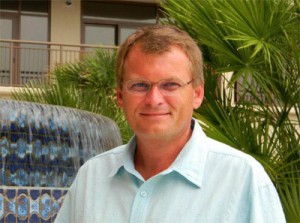 was born and raised in Georgetown, South Carolina. He is a graduate of USC – Coastal Carolina College (currently Coastal Carolina University) with a Bachelor of Arts in Interdisciplinary Studies. He completed Graduate School at Southwestern Baptist Theological Seminary in Fort Worth, Texas, earning a Master of Divinity.
Prior to attending college Pastor Benjy began preaching at the young age of 16. He was ordained into the ministry in cooperation with Highland Park Baptist Church, Dallas, Texas and Nesmith Baptist Church, Nesmith, South Carolina. Pastor Benjy has served  several congregations including Lakewood Baptist Church, Nesmith Baptist Church, Johnson Chapel Baptist Church, Fork Hill Baptist Church and Glenns Bay Baptist Church prior to founding and currently leading Gathering Community Church in Surfside Beach, South Carolina.
The pastor and his wife Renee have three adult children, Benjamin, Jacob and Shelly.